Zoom VS Google Meet - Which is one is better?
Pros and cons of Zoom and Google Meet, the two most popular videoconferencing apps in 2021.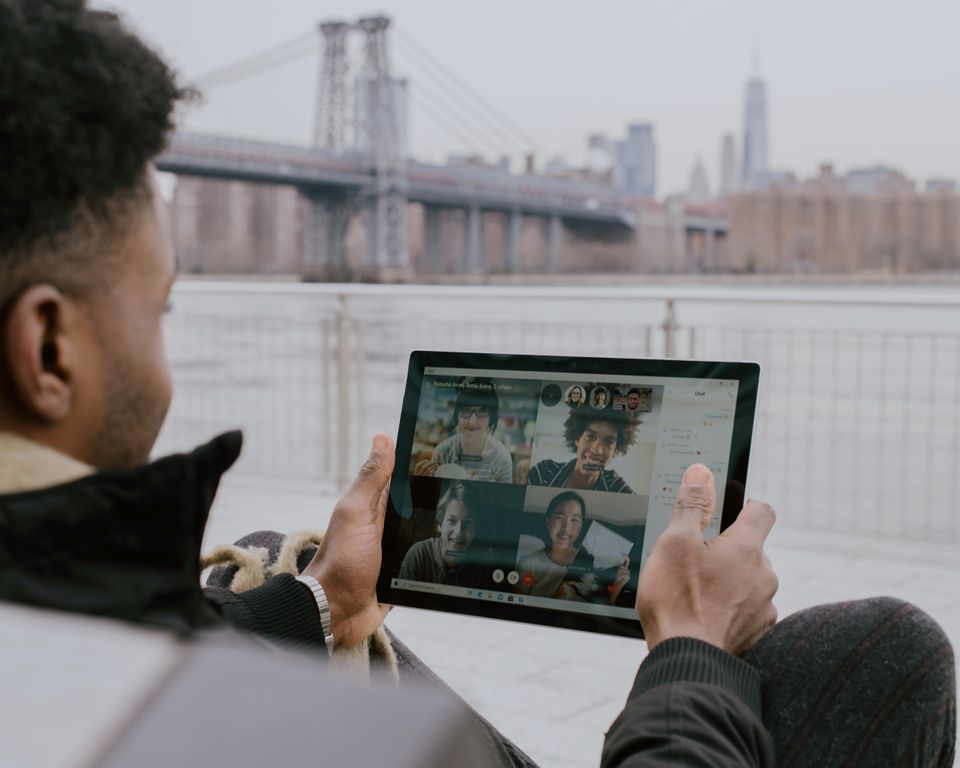 In this new era of Work From Home, we need to be familiarized with online videoconferencing apps. These platforms' popularity has exploded that sent Zoom's stock to skyrocket 300% in one year. Previously, we have touched on several videoconferencing platforms that you can use. However, in this article, we will be diving more in-depth by comparing the two most popular videoconferencing apps, Zoom and Google Meet (formerly known as Google Hangout).
These two videoconferencing applications, Zoom and Google Meet, have several differences according to their users' needs. We will be scoring them based on several key points and features. How similar or different are they? And is one better than the other?
Unique Features
Let's start by focusing on each platform's unique features.
Google Meet's Caption
Google Meet has a live caption feature that allows you to turn on captions to view subtitles as everyone speaks during the call.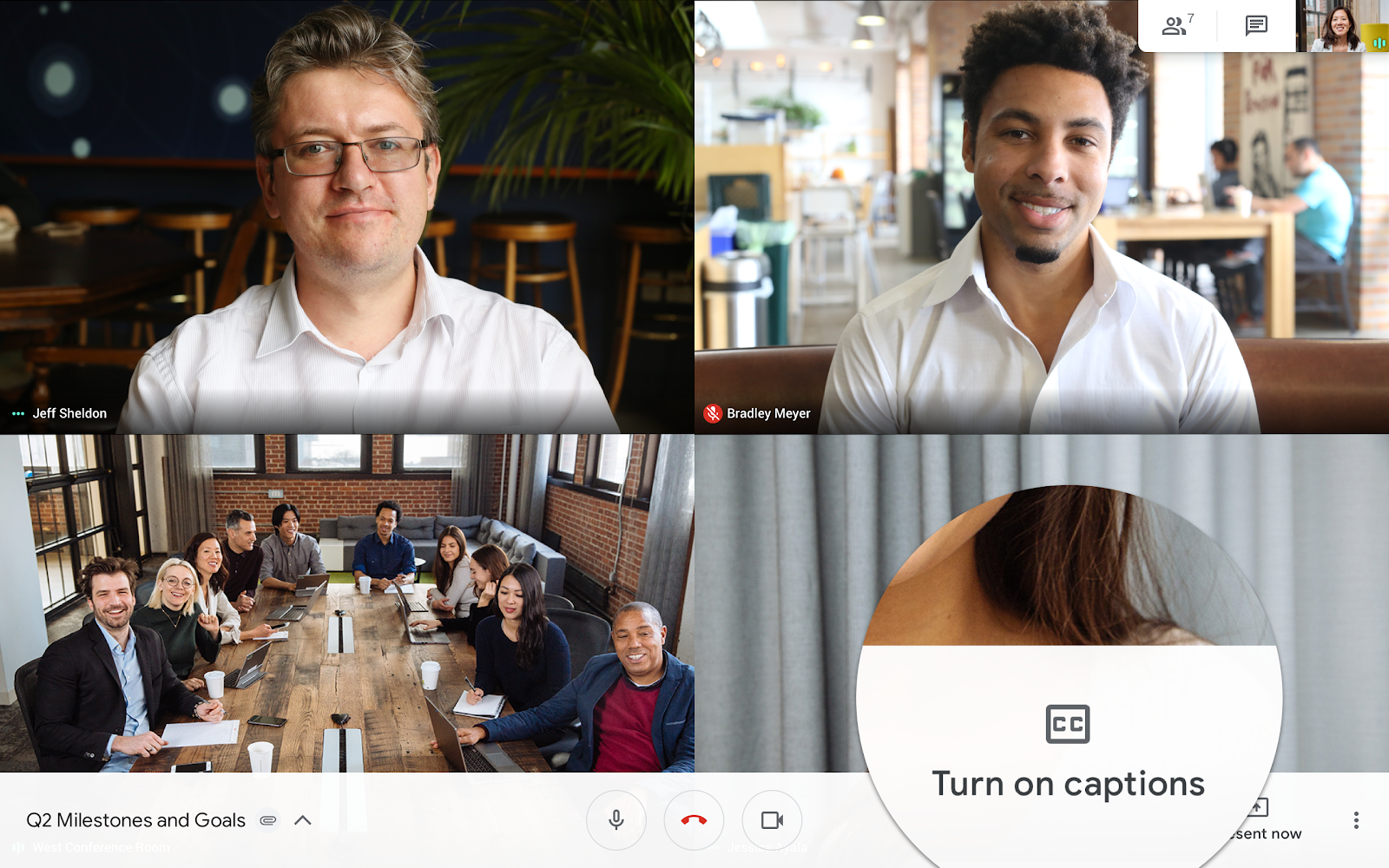 Photo from Google Workspace Updates.
By simply clicking on "Turn on captions," Google will automatically transcribe what the other person is saying in real-time as they speak.
This feature is beneficial as it makes your meetings more accessible by reducing barriers to holding meetings between users of different hearing abilities. Therefore, hosting a live speech would be perfect via google meet as the audience will be able to read the captions if they are in a loud or noisy environment where they can't hear the speaker's voice.
Zoom's Whiteboard  
Zoom's whiteboard feature allows you to share a whiteboard that you and other participants (if allowed) can annotate on.

Photo from University of Washington.
This feature is perfect for online classrooms or lectures where the lecturer could explain more clearly using annotations. To activate this feature, the user can press "share screen" and choose the "Whiteboard" option.
Google Meet also has a similar feature called "Jamboard," however, it is not nearly as good as Zoom's Whiteboard. The user will have to click on an external link as the Jamboard is in a new pop-up window. For everyone to access this whiteboard, they will need to open the link to this website. This extra step is an inconvenience when comparing it to Zoom's Whiteboard feature, which is integrated inside the app.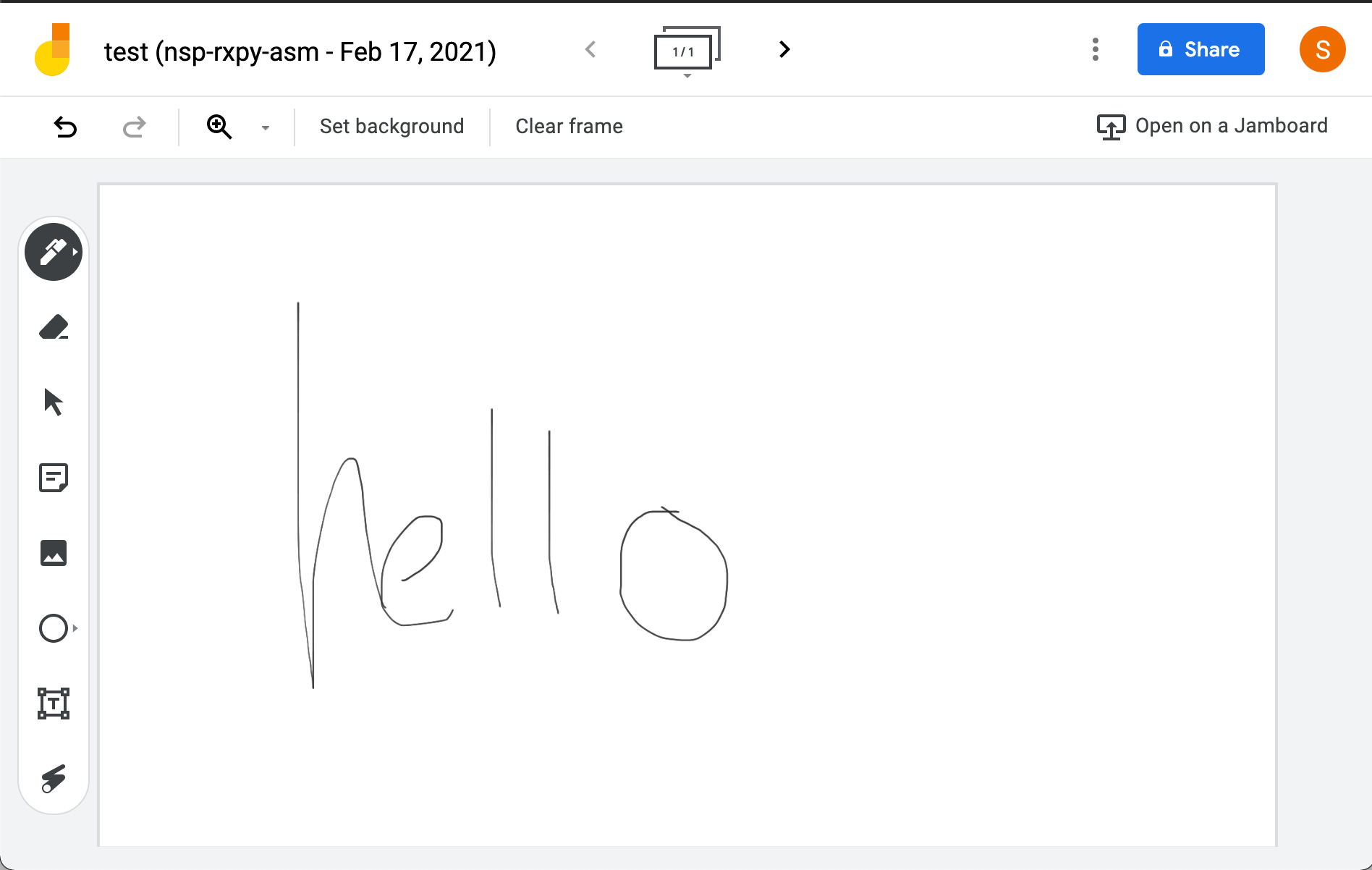 Zoom's Reactions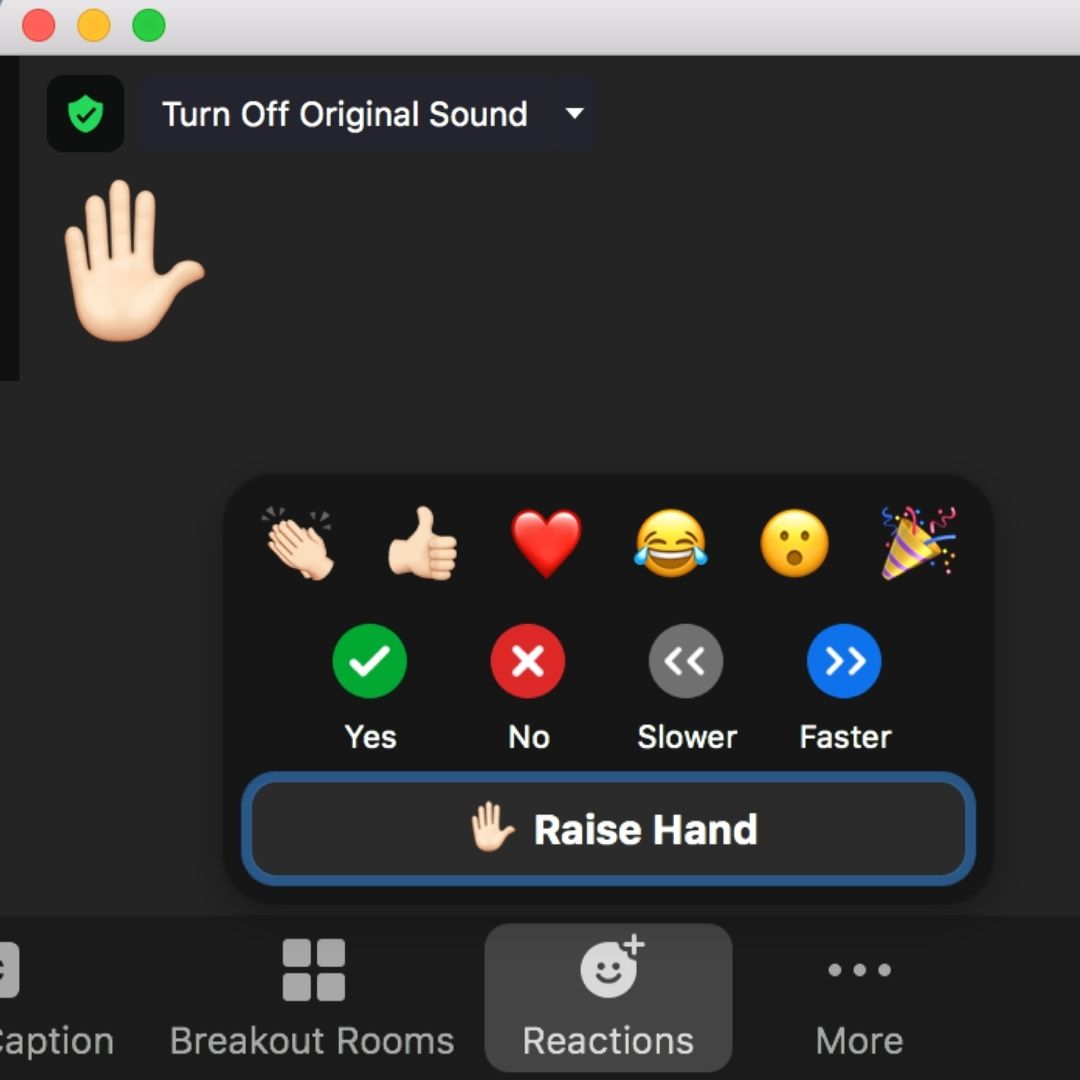 Another exciting feature that Zoom has is Reactions, which includes Emojis and Raise Hand. All of the emojis are located together under the Reactions button, making it easier for participants to find and facilitators to see. These features add a little "fun" side to the meeting.
Students can "raise their hand" using this feature to ask a question during a lecture. This feature elevates every participants' experience and makes them feel the classroom dynamic.
Basic Features
Next, we compare both Zoom and Google Meet's significant features:
| | Zoom | Google Meet |
| --- | --- | --- |
| Meeting Size | Up to 1000 participants | Up to 250 participants |
| Pricing | Starts from $16/mo | Starts from $8/mo |
| Recording | Yes | Yes |
| Virtual Backgrounds | Yes | Yes |
| Waiting Room | Yes | Yes |
| Whiteboard | Yes | No |
| Grid View | Up to 49 participants | Up to 16 participants |
| Interaction | Raise Hand and Emoji Responses | No |
| Live Caption | No | Yes |
Meeting Size
Zoom is better suited for big-scale meetings involving many people as Zoom can host a meeting with up to 1,000 members on its paid plan, while Google Meet can only host up to 250 people. This number is only a quarter of Zoom's maximum participants' number. Besides that, Zoom also has a feature that prevents multiple people from speaking at the same time, which is exceptionally important in meetings that involve many participants.
The number of participants shown in the Google Meet grid view is also smaller, with only up to 16 participants than Zoom's 49 participants. This further reinforces that Zoom is better for larger meetings.
However, if you prefer a more personal and intimate meeting, Google Meet is the one for you.
Pricing Plan
Both Zoom and Google Meet offer a free plan that allows you to use their platforms within a time-limit. Zoom provides a one-time video conference session of up to 40 minutes, while Google Meet offers a longer time, 60 minutes. Therefore, if you are only using their free plan and will host an online session that will take longer than 40 minutes, Google Hangouts is a better alternative.
The paid plans can unlock the full features of these two meeting applications. Zoom subscription packages are priced starting at USD 16 per month. Meanwhile, Google Meet sets a lower price, starting from USD 8 per month.
By looking at the pricing plan, Google Meet offers a cheaper alternative than Zoom. However, with Zoom's extra features that Google Meet lacks, perhaps it is worth the few extra dollars.
Integrations
Another thing to note is how these two platforms integrate with other services. Google Meet integrates with other Google services, such as Google Drive, Google Calendar, and many more. If you are a Gmail user, it will be effortless to merge Google Meet with your other Google ecosystem. On top of that, Google Meet also allows users to integrate meetings with other teams using Skype for Business.
On the other hand, Zoom also offers excellent integrations with 3rd party apps and services. Some of the lists include Facebook Workplace, Skype for Business, Salesforce, Microsoft Outlook, Google Drive, Google Calendar, and more.
Even though Google Meet's integrations with Google services are effortlessly easy, Zoom also allows many of those integrations.
Pros and Cons
Google Meet
Pros
Cons

Better for smaller sized meetings
Simple user interface
Cheaper pricing plan

Less interactive features
Sound quality not that great
Zoom
Pros
Cons

Better for bigger sized meetings
Full of interactive features
Meeting rooms are password protected

More expensive pricing plan
Shorter time limit on free-tier
In conclusion, both platforms are excellent for video calls and easy to use. We can see how they both are different in terms of catering to the needs of the users. If you are hosting huge meetings such as online classrooms or presentations, then Zoom's Whiteboard and Raise Hand feature would benefit you.

However, if you have an online gathering with friends that will go over 40 minutes, Google Meet is a better option. Not only can you save a few extra bucks, but you will also have a higher time-limit.
Enjoying these posts? Subscribe for more