Boost Your Remote Working with Work From Home Survival Kit
All in one list for your home office. Time to rock your working-from-home to and boost your productivity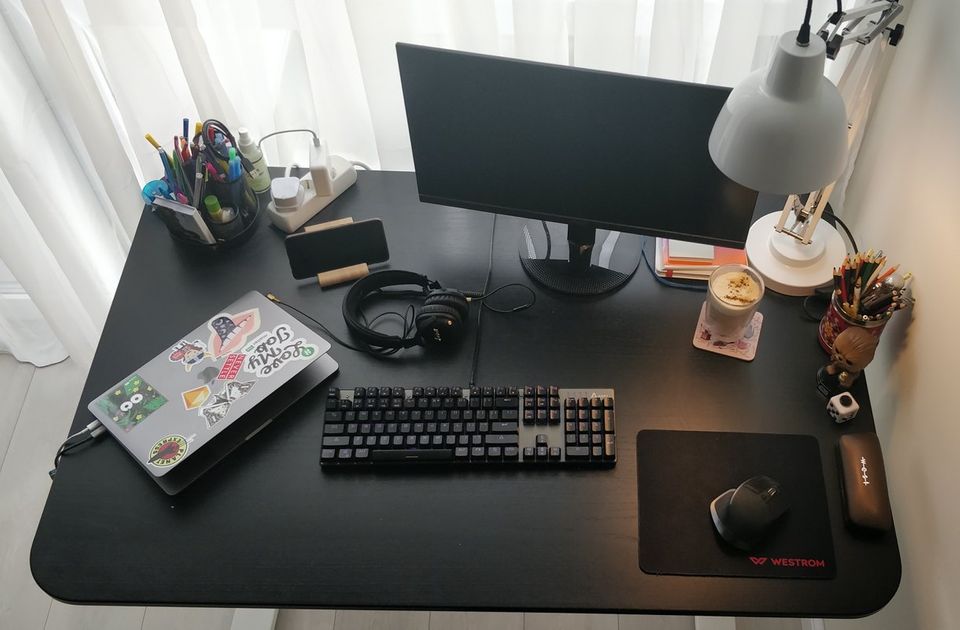 Image sources: mailer life
WFH has become a new way of working, and the days when people come to the office have started to become a thing in the past.
The COVID-19 pandemic has erased the working from home stigma as it becomes a common way of working. Based on Nicolas Bloom, a Stanford Economist, 42 percent of the US labor force is now full-time working from home. Around 33 percent are not working due to the recession. The remaining who are still working at the office are mostly workers for essential services. So almost half of the US is now working-from-home. The working-from-home economy is predicted to continue long past the coronavirus pandemic.
This pandemic has taught us that we can still get work done even without going to the office or meeting our team physically. Added with the fact that WFH will be done regularly, it raises the urgency to get ourselves equipped with more gear to work comfortably and reach our optimum productivity level. At a minimum, we'll need to have a computer (or laptop, or even a tablet), a reliable internet connection, and power. However, there is more stuff you can consider to rock your remote working better.
We've put together a work-from-home starter kit you should get when you're required to turn your home into an office. The list is added with some tips and considerations for each item. Hop in!
The Basics You Must Have!
If you just started remote working, we suggest starting with the essential items. Usually, companies will be willing to facilitate their employees with these tools or probably offer a budget to purchase them.
Computer/Laptop: choose one that could accommodate your work best.
Headphone: we highly recommend using a wireless or USB headset to make sure you're ready to accept calls without having to sit still in front of the table. Make sure to choose one with a noise-canceling feature for a clear and clean sound.
Keyboard: ergonomic keyboards, Bluetooth, or wireless is preferred.
Mouse: wireless mouse is preferred since it gives you a wider range of movement and a simpler setup.
Additional cable or adapter: You might need this to plug extra hardware to support your task. Make sure to check all your devices to buy the right and needed one.
Supporting software: all needed software to accommodate your work, collaborative software for teams (i.e., video conferencing apps)
To Step Up your Work-From-Home Kit
If you are a full-time working-from-home worker, we highly suggest getting yourself these items below.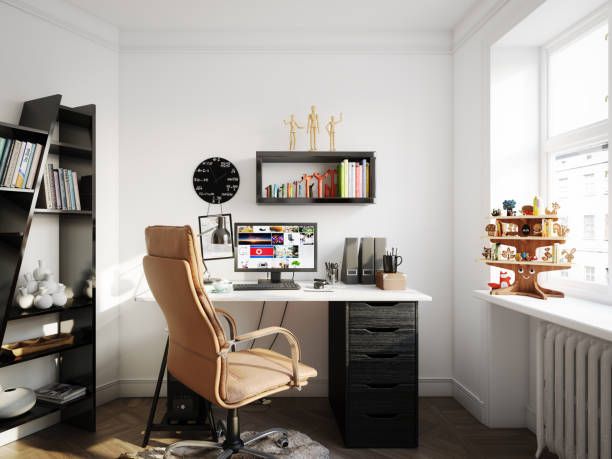 Webcam: Why would we need a webcam when the computer or laptop usually comes with a built-in camera? Isn't it enough? The majority of built-in cameras have a resolution of only 720p with quite noticeable noise and low color correction performance. If your job is heavily populated with video calls, a webcam is a must.
Microphone: this one is optional since the majority of built-in microphones is delivering acceptable quality. But suppose you frequently provide presentations, reports or do a brainstorming session with your team. In that case, a good microphone will be an excellent investment since how clear and clean your voice sounds will affect the way your team receives the information.
Additional monitor: Research shows that having two monitors would increase productivity during work. You could maintain your focus by leaving distractions like email notifications on other screens while using another monitor dedicated to finishing the task. It also saves time from closing one page to another page.
A comfy chair and working table: We highly recommend investing in an adjustable-height standing desk and chair, plus a chair with a headrest. This chair will make sure you could freely choose to sit or stand while working. Sitting all day is boring, isn't it?
Desk Lamp: turning on a desk lamp in the evening will help your eyes feel more relaxed. Especially when you need to focus on reading a book, taking a planner, or checking printed-out papers, a desk lamp could be good lighting support to improve your video quality during team meetings or presentations. Ring light could be an option if you frequently record videos for your job purpose.
Get Your Home-Office Even More Dedicated
Your workspace plays a significant role in affecting your mood while working. It is vital to get your space as enjoyable and conducive as possible.
Smart speaker: this one is a little fancy, but if it's in your budget, go for it. Having a virtual assistant set a timer, play music, or check the current news with a simple command would be very convenient.
Snacks and drinks: Don't lie. Snacks and beverages are essential and useful to kick out boredom and maintain a good mood. Make sure to choose the healthier option :)
Target Board: This might seem cliche but make sure to put all your target in the most visible spot near your workspace. Get reminded daily.
Final Thoughts
All the items above could be a good shopping list to prepare you for another year of WFH. Remember to adjust it with your budget as well. Asking your company for a budget is also reasonable. However, since more and more companies value good video quality during meetings, we'd highly recommend adding a dedicated webcam on your essential item to purchase. The webcam comes with a lot of options ranging in its quality and price. It is crucial to know how to choose a good webcam and read multiple webcam reviews before deciding on the model.
Finally, it is crucial to maintain your sanity by keeping healthy interactions with your team. There are many virtual team activities you could try to stay engaged and keep the teamwork going.
Notes:
If you're all equipped, try some of our working-from-home hacks and tips to get you even more ready! Cheers!
Enjoying these posts? Subscribe for more